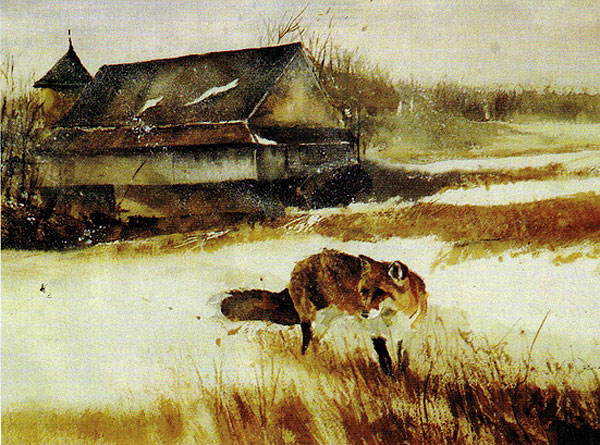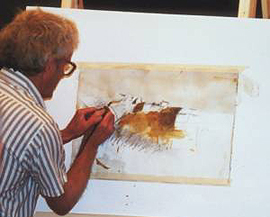 Rea Redifer grew up in a farm community outside of South Bend, Indiana. Upon graduation from high school in South Bend he attended the John McCrady Art School in New Orleans, Louisana on a scholarship. The Korean War prompted him to enlist in the United States Air Force during which he spent two years in Japan. While there, he had two one-man exhibitions sponsored by U.S.A.F. Upon discharge from the Air Force he attended the Wyeth School in Chadds Ford, Pennsylvania with Ms. Carolyn Wyeth. During this time he came under the close personal influence of the noted American painter, Andrew Wyeth. Subsequently he returned to South Bend, Indiana and attended the Indiana University extension program there and the University of Notre Dame. He then returned to Chadds Ford, Pennsylvania, where with his wife and three daughters he has made his home.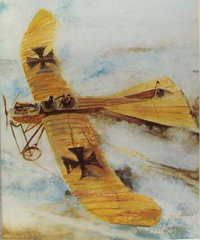 Rea Redifer has exhibited in galleries across the United States. He is nationally recognized for his portraits and landscapes, as well as his historical paintings, many of which have been collected by museums and private collectors around the country. In addition to his art, he has written the screen-plays for three feature films as well as many television productions and documentary films
Often described as of "The Brandywine School", Redifer says of his paintings, "to merely paint pretty pictures has never held much appeal for me. I am seeking some elusive thing beneath the surface ' some tension, conflict or distillation ' be it a face or a tree." It is the sense, quality and variety of his work that sets it a part ' a poet, writer for newspapers, numerous scripts for movie, plays and television as well - a constant struggle for the Brandywine watercolor artist.
Redifer's artworks can be found in Museums, Corporate and Private collections here and abroad.
"There was a time not too long ago when families gathered in their back yards on summer evenings and wove the myths of their past. They were tribal tales, raveled and unraveled from memory: composed of speculation, myth and down right lies; tales of births and death across the great prairie." These were the opening lines of Rea Redifer's evocation of one hundred years of American history. "And listening there I could never get a grip on old distant cousin Wesley in my mind - could never seem to feel the musket in his hands or see him sweating and swearing, lice ridden, up and down those choked roads of distant Maryland, or smell the mornings or hear the birds or taste the bitter coffee out of an old tin cup. No he came to me like some vague ghost in a gilt frame set upon the table in the waning light of the afternoon." - "The Prairie", by Rea Redifer