"Short Story"
A painted Rocking Horse by Mark Dance
Silent auction to benefit Winterthur Point to Point Races
Bids accepted PRIOR to race date!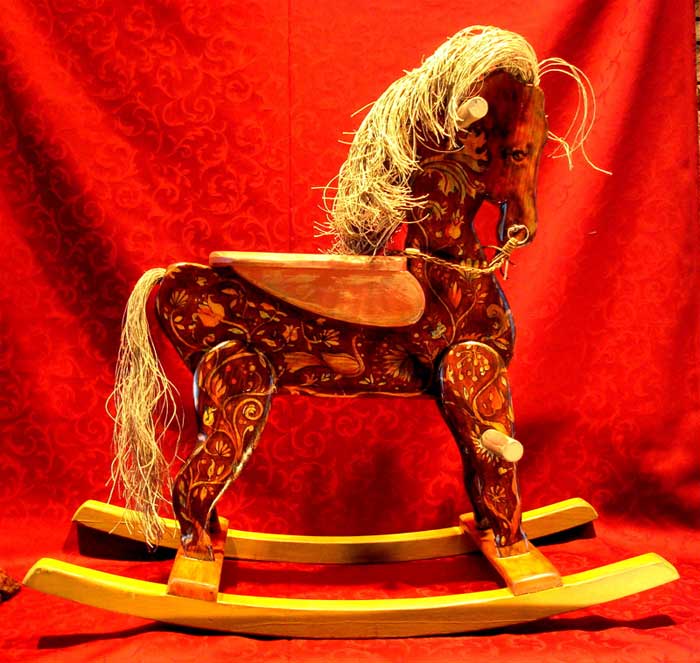 Winterthur Point to Point Races has asked a group of Brandywine Valley artists to donate their skills by decorating a wooden rocking horse. A silent auction will take place leading up to and ending on race day, Sunday May 3rd 2009. All proceeds are to benefit Winterthur's Point to Point.
Mark Dance has painted and decorated "Short Story" in early American colors with a motif of floral, ivy and animals somewhat similar to the Pennsylvania Dutch style. The rocking horse has a custom mane made of hemp twine and his reins are made of braided leather lace with aged bone beads.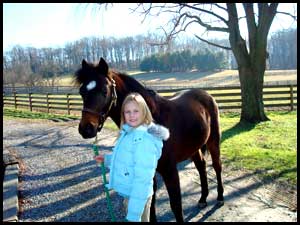 The name "Short Story" is borrowed from the pony belonging to the artist's daughter Caroline. Caroline is thrilled to give the name in the interest of promoting Winterthur and equine sports.
I am honored to be included in such a fine group of artists who have given their skills in an admirable effort benefiting the event that is so special to our community, the Winterthur estate and point to point racing. In this collection of painted rocking horses each horse is unique and is a testament of the artists love of their work. I encourage everyone to visit the web sites of the other participants and view their wonderful artwork.
See More Info at the Winterthur Site